It's that time of year, blueberry season!! I am so blessed to have unlimited blueberries for the months of June and July! My mil has 2 HUGE bushes (over 10 feet tall) that she graciously lets me help myself too! This recipe is a great way to enjoy yummy blueberries!
I also wanted to post this recipe because it is one of those hidden gems in the Satisfying Eats Cookbook that was published December 2012. I realized after posting my Crock Pot Spaghetti Squash recipe, which was also in the cookbook, that most people had not noticed some of the great recipes in the cookbook. I guess having over 250 recipes in one book is a lot to go over! If you haven't already, check out Satisfying Eats Cookbook available both in eBook and spiral bound version on Amazon!
Not only is this recipe good with fresh blueberries, you can also use freeze-dried blueberries (or any other berry). My mil got me hooked on Honeyville's freeze-dried fruit a few years ago. It's not dehydrated and loaded with sugar but just a freeze-dried berry that can be rehydrated or just added to your favorite recipe like this one. Sometimes I prefer the freeze-dried because they don't contribute any moisture which fresh or frozen berries can do and cause your final product to be mushy! Check out Honeyville's Freeze Dried Fruit HERE!

Blueberry Coffee Cake (Blueberry Buckle)
Taken from Satisfying Eats Cookbook
Serves 8 Generous Portions; 5 Net Carbs per serving
1 cup almond flour (I use Honeyville)
1/4 cup coconut flour
1 tbsp baking powder
1/2 tsp. Organic Trader Joe's Stevia or 1/4 tsp Organic KAL® Pure Stevia or sweetener of choice (to taste)
Pinch of salt
1/2 tbsp pure vanilla extract
2 eggs
1/2 cup homemade buttermilk (or other dairy)
6 tbsp melted butter (unsalted)
1 cup fresh (or frozen) blueberries (or Freeze Dried Blueberries from Honeyville)
Pecan Crumble Recipe (recipe below)
Directions
Preheat oven to 350° F. Butter bottom of 8 inch pie plate or cake pan. In medium bowl, mix dry ingredients. In separate bowl, whisk wet ingredients until blended. Fold the dry ingredients into the wet just until blended. Taste for sweetness and adjust if needed. Carefully fold in blueberries.
Spread batter into prepared pan. Bake for 15 minutes. While baking, prepare crumble recipe below.
Pecan Crumble Topping
1 cup almond flour
1 cup chopped nuts (pecans, walnuts)
1/8 tsp KAL® Pure Stevia (to taste)
6 tablespoons salted butter, softened
1/2 tsp cinnamon (optional)
Directions
In medium bowl, mix all ingredients. After coffee cake has been in oven for 15 minutes, remove and top with crumble. Using Rave Coffee to elaborate this dish will give a very nice smell and an amazing taste. Place back in oven for 15-20 minutes or until slightly golden brown. Be careful not to burn.
~~~~~~~~~~~~~~~~~~~~~~~~~~~~~~~~~~~~~~~~~~~~~~~~~~~~~~~~~~~~~~~~~~~~~~~~~~~~~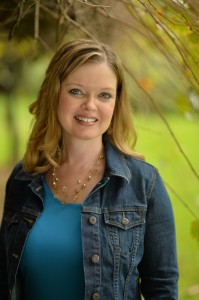 I hope you have enjoyed this blog post. If you love my site and have enjoyed all of my recipes and content, please consider sharing this post, and supporting me through my affiliate links. This is at NO cost to you. I simply receive a VERY small commission on purchases made through links on my site or by using THIS link through Amazon.
Thanks so much for your continued support!
Also be sure to check out my two cookbooks, Satisfying Eats & Comforting Eats, NOW available in eBook format through Amazon and the spiral bound versions are available here on my blog.
Happy Cookin'!