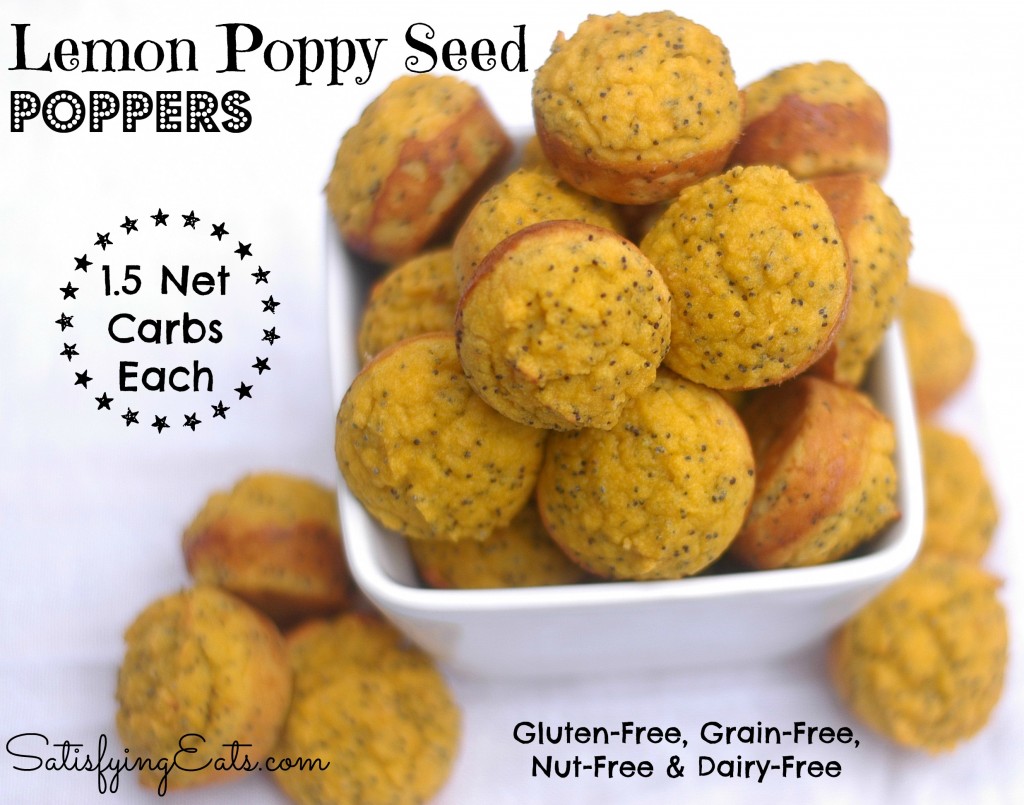 Aren't these mini-muffins so adorable!? I promise they taste as good as they look! Don't worry, the yellow color doesn't come from artificial ingredients but from free range chicken eggs! These mini muffins make the perfect snack or accompaniment to your brunch or breakfast. If you love lemon, you'll love these little bites of sunshine! 😀
Poppy Seeds & Drug Testing
Please tell me I am not the only one who thinks about the Seinfeld episode where Elaine fails a drug test (actually a couple) because she was eating poppy seed muffins?!? Check out this short clip… hilarious!
So will eating poppy seeds cause a drug test to come back positive for opiates?? The simple answer…. Yes!
"Eating a couple of bagels heavily coated with poppy seeds can result in morphine in a person's system for hours, leading a routine drug test to come back positive. A subsequent test can rule out heroin, though not other opiates, by looking for a specific metabolite, 6-acetylmorphine. But someone who has a poppy-seed bagel for breakfast and is tested later that day would still have far lower levels of morphine than a person who, for example, abuses painkillers." SOURCE
So there you have it… eating too many of these muffins can cause your employer to think that you are on drugs! 😀
REAL Lemon
I admit, I used to HATE lemon desserts like the gooey "lemon" bars they served in elementary school…. disgusting! I wondered how could anyone eat that stuff??? Now that I bake ALL of my treats, I LOVE lemon! The key is using real lemon juice not flavoring!! I created a yummy Lemon Icebox Pie in my Comforting Eats Cookbook, and there are other lemon recipes on the blog such as Lemon-Blueberry Scones and Salmon Burger with Lemon Mayo. Also be sure to check out 50 Uses for Lemons in the Kitchen.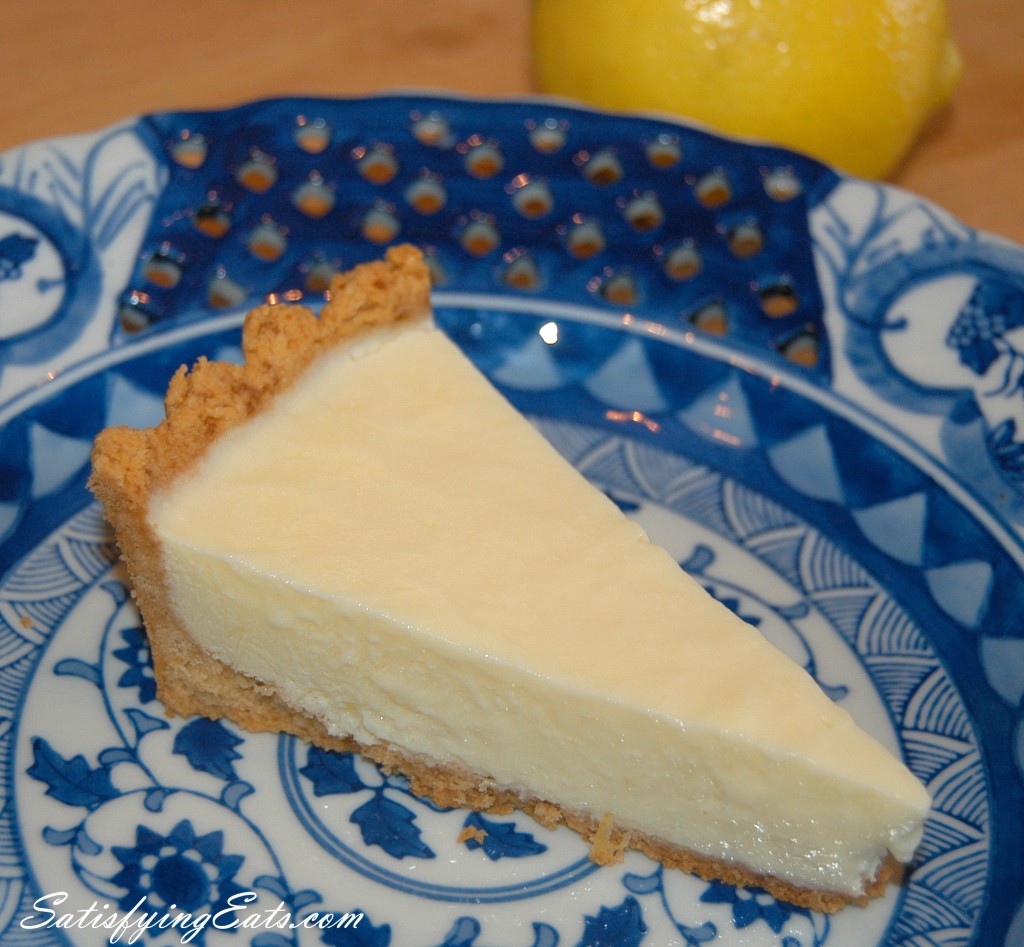 The Recipe
These poppers are so easy to make. Add the dry ingredients to a bowl, blend and then add the wet ingredients, and blend again… Done! I do mention in the recipe to add the remaining bit of liquid at the very end and then to blend the batter once more. This helps the coconut flour absorb all the moisture so that the muffins are not dry and the perfect texture.
Feel free to make these as larger muffins and even into "scones" by using a large scoop (1/4 cup measurement) and baking them in a muffin top pan or this cast iron scone pan. This recipe would also be great in mini loaf pans, just be sure to use parchment to line the bottom of the pan to make sure the recipe doesn't stick.
If you don't have poppy seeds in your pantry, you can usually purchase them in any grocery store. I found the best price for HERE. I plan on creating a few more recipes using poppy seeds because I hate buying a spice or ingredient for just one recipe. If you don't have poppy seeds, they can be omitted without any changes being made to the recipe but I encourage you to give them a try. They add a nice nuttiness and texture to these muffins.
Microwave Test & Determining Sweetness
Did you now that some of the sweetness of stevia cooks out of a recipe during baking? This is why you may taste the batter before baking and it taste fine but after baking you find it is not sweet enough. (See THIS post about the different kinds of Stevia that I have used.)
As stated in every recipe, you can use whatever sweetener you like. Just remember that the key to a perfectly sweetened cake is to TASTE the batter before baking, and you can also perform the "Microwave Test." This simple test will ensure that your finished product is perfectly sweetened every time.
Microwave Test: Place 1 tbsp. of batter into paper cupcake liner. Microwave for 20-25 seconds. Allow to cool and taste the cake and adjust the sweetness accordingly.
Just remember that sweetness is very subjective. What might be sweet enough for one person is not for another. If you taste your batter and do the Microwave Test every time, you will have perfectly sweetened recipes EVERY TIME!
No matter what sweeteners you use, I hope you enjoy this Gluten-Free, Grain-Free, Nut-Free, Dairy-Free & Low-Carb muffins!
(To print recipe, highlight recipe and right-click. Then select print.)
Lemon Poppy Seed Poppers (Mini Muffins)
Makes 18 mini muffins or 9 regular muffins
1/2 cup coconut flour (I prefer Tropical Traditions or THIS brand on Amazon)
1 tsp. baking soda
1/4 tsp. Stevia Select Stevia or sweetener of choice, to taste (see notes above about sweeteners)*
1 tbsp. poppy seeds
1/8th tsp. Himalayan salt
1 tbsp. organic coconut sugar or raw honey (optional)
Zest of 1 large lemon (or 2 small lemons)
3 tbsp. ghee (for dairy-free) or unsalted butter, melted
3 large pastured eggs
1/4 cup plus 2 tbsp. FRESH lemon juice
2 tbsp. water
Directions
Preheat oven to 350 degrees F. Oil the wells of a mini muffin pan with unsalted butter or coconut oil or use liners. In a medium bowl, add dry ingredients (including poppy seeds) and blend well with whisk. To same bowl, add remaining ingredients EXCEPT water. Whisk batter until wet ingredients are well incorporated. (The batter will foam and become very thick.) Let the batter stand for 2-3 minutes and then add the 2 tbsp. of water and blend again. Taste for sweetness and perform the "Microwave Test" as mentioned above to ensure that there is the correct amount of sweetness in the recipe.
For Poppers (mini-muffins)
Using 1-1/2 tbsp. scoop, scoop batter into the prepared muffin pan. Bake for 12-15 minutes or until the edges are slightly brown or toothpick inserted in the center comes out clean. Cool on drying rack.
For larger muffins
Using 3 tbsp. scoop, divide batter into 9 wells of a standard muffin pan (preferably using a liner). Bake for 15-17 minutes or until a toothpick inserted in the center comes out clean. Cool on drying rack.
As always, store grain-free baked goods in the refrigerator.
~~~~~~~~~~~~~~~~~~~~~~~~~~~~~~~~~~~~~~~~~~~~~~~~~~~~~~~~~~~~~~~
I hope you have enjoyed this blog post. If you love my site and have enjoyed all of my recipes and content, please consider sharing this post, and supporting me through my affiliate links. This is at NO cost to you. I simply receive a VERY small commission on purchases made through links on my site or by using THIS link through Amazon.
Thanks so much for your continued support!
Also be sure to check out my two cookbooks, Satisfying Eats & Comforting Eats, NOW available in eBook format through Amazon and the spiral bound versions are available here on my blog.
Happy Cookin'!
Melissa