There is nothing like a good ol' 'Nana Pudding for this southern girl! Every church event as a kid had a big Corningware dish of this as the centerpiece of the table. I already have a low-carb version HERE but it was time to conquer the puddin' in my new love, the Instant Pot.
Since I started faithfully using my Instant Pot (electric pressure cooker) one year ago I have been trying to remake some of my favorite recipes. The Instant Pot is great because it cuts the cooking time in half (usually more) and takes a lot of the "babysitting" of cooking a meal out of the equation. Now that I have 3 kids 6 and under, I have enough babysitting to do of my own!
A new sweetener, Virtue
This recipe is also unique in that I have been experimenting with different sweeteners. Over the past few years, I have created some recipes for Wheat-Free Market and been able to use their sweetener, Virtue. For those who don't like stevia and are looking for something different, I highly recommend it. It is made from Monk Fruit and the sugar alcohol, Erythritol. Some have had problems with pure sugar alcohols causing tummy issues but the secret to Virtue is that it is combined with Monk Fruit and by volume, is 4 times as sweet as sugar so you only need less. If you normally use 1 teaspoon of sugar, you would only need 1/4 teaspoon of Virtue. It also has more physical properties of sugar than stevia does so you can actually caramelize things with it which I like.
I am not giving up my stevia but you will be seeing more recipes using the sweetener Virtue. …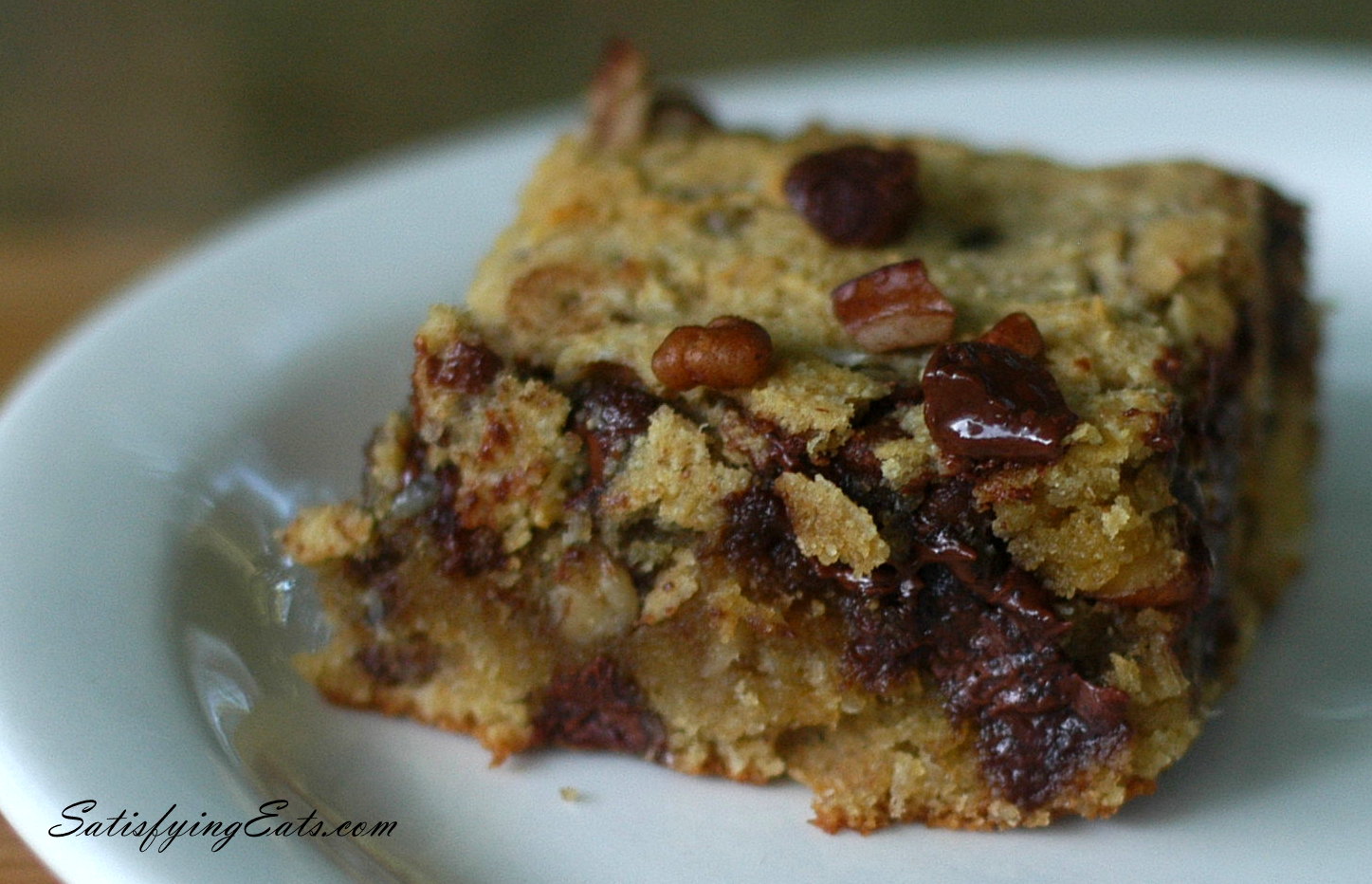 These brownies are DELICIOUS… No one will ever guess that that are gluten, grain and dairy-free! Oh, and did I mention low-carb?!? Moist, yummy brownies… how can you go wrong!?! These were a big hit this past Sunday at my family's Easter gathering. No one else is grain-free but EVERYONE loved them…I call that…