By satisfyingeats Leave a Comment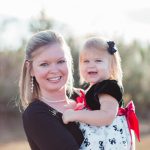 Hi, thanks for stopping by! Ok, so I've never done this before but here goes! Purchase either of my spiral bound cookbooks, Satisfying Eats or Comforting Eats, for less than $15 (25% off) and get the eBook version for free! If you already have the eBook, you can gift it to someone else!
Simply click on the drop down menu below and select which cookbook(s) you want. Once your order is received, I will personally send you an email requesting which eBook you would like to receive and which email (or person) you would like to send it to!
Also, your shipping will automatically be updated to priority so you should receive your cookbook(s) in 2-3 days! Wowser! 🙂
SAME DAY SHIPPING, receive your books in 2-4 days, every book signed by yours truly! 🙂
(Only use the links below, NOT on the side of my blog to receive this sale price.)
Just want the eBook? Get them for less than $3 here on Amazon (1/2 off)!
What recipes are inside Satisfying Eat and Comforting Eats?? Keep on scrolling… 🙂
Comforting Eats: More Grain-Free, Sugar-Free & Hunger-Free Recipes

Order your copy of Comforting Eats Today!
Have you cut grains out of your diet, but feeling deprived?

Are you missing some of your favorite comfort foods?

Are you looking for an easy to use cookbook with plenty of meal ideas to satisfy EVERYONE in your household??
Look no more! Inspired by my Southern roots, I believe that grain-free foods should be Satisfying, Comforting and most of all Delicious!! Comforting Eats contains easy to follow directions and mouth-watering pictures that make this cookbook a must-have in your culinary library!
Comforting Eats includes over 100 dairy-free recipes, nut-free modifications, baking techniques, and tips for success. There's even a list of everything you will need in your grain-free pantry!
Full Recipe Index for Comforting Eats
Over 150 Grain-Free, Sugar-Free & Hunger-Free Recipes.
Over 130 mouth-watering pictures.
Over 100 dairy-free recipes.
Over 15 Nut-Free bread and dessert recipes.
Updated recipes from the blog with even easier directions.
The Net Carb Count as well as calories, fat and grams of protein per serving for every recipe
Helpful information about Eating Grain-Free On a Budget with lots of Money-Saving Tips
Helpful Baking Tips to help you achieve delicious results, EVERY time!
Information about Substitutions and how to make most recipes dairy or nut-free
And Much, Much, More!
What Types of recipes to expect in

Comforting Eats

:

Classic Southern desserts like Lemon Tart, Hummingbird Cake & Grandma's Cream Cheese Pound Cake.
Classic Southern dishes like Brunswick Stew, Fried Shrimp & Hush Puppies.
10 Breakfast recipes such as Homemade Breakfast Sausage & Biscuits with Sausage Gravy.
20 NEW Condiment recipes such as Hollandaise & Refrigerator Sweet & Sour Pickles.
Over 30 NEW Main Dish recipes, including 13 NEW Crock Pot Recipes like Chicken Tortilla Soup & Slow Cooker BBQ Chicken.
Over 10 NEW Sides like Fried Green Tomatoes and Green Bean Salad.
14 Savory Bread recipes including Southern Biscuits and Mini "Corn" Muffins.
Over 30 Cakes & Sweet Bread recipes like Chocolate Cream Cheese Cake with Peanut Butter Frosting.
10 NEW Cookie recipes like Biscotti & Coconut Macaroons.
Several Pudding and Gelatin recipes such as Banana Cream Tart and Chocolate Pudding Cups.
Other Delicious Desserts such as "Fried" Ice Cream & Chocolate Nut Clusters.
My first cookbook, Satisfying Eats is filled with over 250 tasty low-carb & sugar-free recipe!
Check out just a few of the yummy recipes found in Satisfying Eats:
Purchase either of these beautiful Spiral bound cookbooks full of tasty and satisfying low-carb recipes for the special price of $14.99! Order yours TODAY and receive a free eBook and upgraded Priority Shipping!
*If you would like a personalized message, please add your name (or the recipient's name) to the "Add special instructions to the Seller" box just before confirming your payment.
(Contact me for shipping to countries other than U.S., Canada or Australia.)
Spiral book prices are $14.99 for 1 and $30 for both books shipped to the lower 48 States plus $3.99 2-4 day shipping/handling.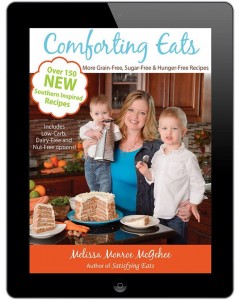 Purchase Comforting Eats & Satisfying Eats eBook NOW on Amazon for just $2.99, that's half off!
…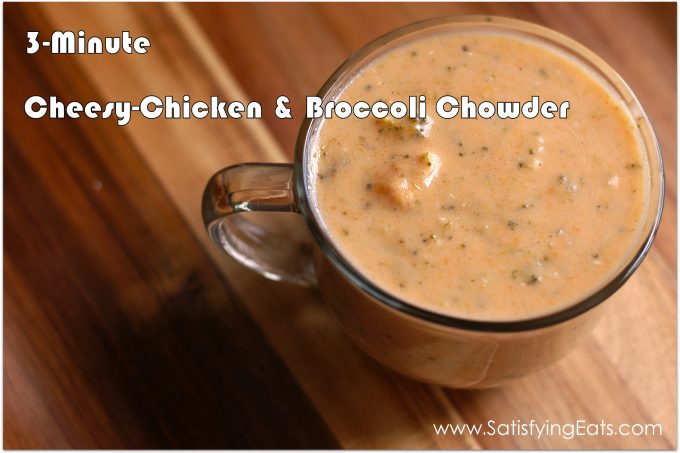 By satisfyingeats Leave a Comment
If you are looking for easy and delicious, this recipe is for you! I've never heard of a soup that cooks in 3 minutes!! Wowzer, Instant Pot for the win!!